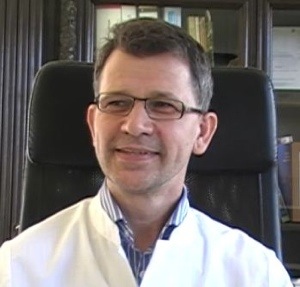 Monday was the first chance that I had to speak with Dr. Kopic, the resident oncologist at the Hallwang clinic. Last month when I mentioned that it appeared that I had significant progression he mostly dismissed it. From his experience, the Tace and Removab treatments can cause swelling which may look like progression. Also a substantial drop in CEA confused the situation. I however knew that what I was looking at was no mere swelling, I just could not get my view across.
This month I was armed with both a new MRI and a PET/CT. Dr. Kopic took a few minutes to go over my liver scans and for the first time since my initial consultation 3 months ago, I saw genuine concern on his face. I also lost a great deal of weight which he noticed straight away. (I didn't have much weight to lose to begin with, so the 4kg drop really showed).
He took a moment to mull things over and started to prescribe new therapies:
1. Mitomicyn Chemo over 48 hours
2. Direct Mitomycin injection to the liver tumours
3. Tarceva
4. Xeloda after I finish my Removab treatments and leave the clinic.
5. Avastin
Not terribly keen going back on chemo in any shape or form, however I like the fact that this is something new, and not the standard Folfox or Folfiri. Its also all low dose, so I don't expect any major side effects other than a rash from the Tarceva and the familiar Avastin nose bleeds.
I started on Tarceva and Avastin (Thanks to my friend Pete who lent me a batch from his Avastin stockpile) the very same day and ended up getting the Mitomycin the day after. Instead of the direct liver Mitomycin injection I opted for a liver biopsy, but that is a topic for the next post.
I also cancelled my NDV Dendritic vaccine with Dr. Nesselhut so that I could stay 4 days longer at Hallwang and fit in a third Removab treatment. This is a calculated risk as I believe Removab has greater short term potential considering my extensive tumour load, whereas dendritic cells are more long term. Dr. Kopic is also not very keen on the NDV treatment for solid tumours. In his view the NDV virus can potentially stimulate tumour growth. Nesselhut does not agree with this of course, but I can't take the risk.
I believe that Dr. Kopic is by far the best oncologist that I have met and I have seen quite a few now. I also feel like things are finally happening at Hallwang and I trust Dr. Kopic and his team to keep me alive.